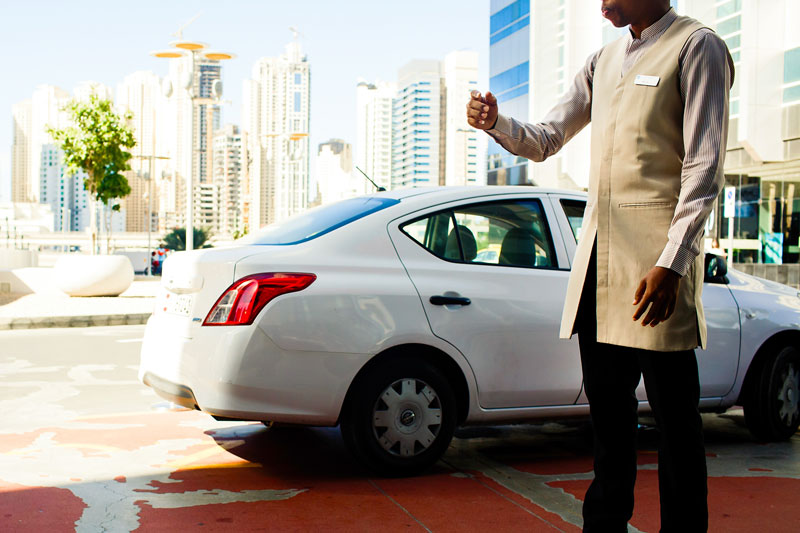 Experience the ultimate in convenience and luxury with Aerospot's Valet Parking service near Pearson Airport in Toronto. We understand that some travelers seek a premium parking experience that saves them time and elevates their overall travel experience, and our Valet Parking service delivers exactly that.
Key Features:
Effortless Arrival: When you arrive at our facility, simply pull up to the Valet Parking drop-off area. Our professional valet attendants will be ready to assist you. Leave your vehicle with us, and we'll take care of the rest.

Close Proximity: Our Valet Parking area is located just moments away from Pearson Airport terminals, ensuring that you'll be steps away from check-in and security. No need to worry about shuttle buses or long walks.

24/7 Service: Whether your flight departs in the early morning or late at night, our valet service is available around the clock. We're here to accommodate your travel schedule.

Vehicle Care: Rest assured that your vehicle will be in safe hands. Our valet attendants are trained to handle all types of cars, and we take the utmost care to ensure your vehicle is well-maintained during its stay with us.

Reserved Parking: To guarantee your spot in our Valet Parking area, you have the option to make a reservation in advance. This ensures a seamless and stress-free experience, especially during peak travel times.
Choose Aerospot's Valet Parking service for an unparalleled level of convenience and personalized service. Make your journey to Pearson Airport memorable from the moment you arrive by selecting our premium valet service.